76 Golf World, Stuart, Florida
October - April
The Causeway Club, Southwest Harbor, Maine
May - September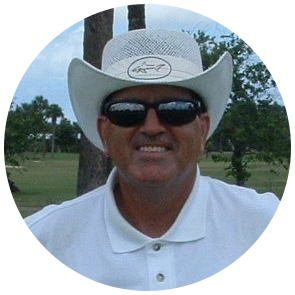 Here at The Kevin Perkins Golf Academy, we are very fortunate to operate our Academy at two great locations. In the winter months, from October through April, we are located at the 76 Golf World in Stuart, Florida.
In the summer months, from May through September, we are located at The Causeway Club in Southwest Harbor, Maine, where Kevin also serves as the club's Director of Golf Operations.

The 76 Golf World is a 45-acre entertainment complex that has been a staple attraction in the Stuart area, for the past thirty years. The golf portion of the facility has outstanding amenities to include a lighted 25-station practice tee, off artificial turf as well as natural grass, a putting green, and a chipping and pitching short-game area that can accommodate pitches up to 100 yards. Nine-hole and eighteen-hole playing lessons are given at the beautiful Florida Club, which is conveniently located a 1/2 mile west of the 76 Golf World.
The Causeway Club in Southwest Harbor Maine, is owned by it's 325 members and is a spectacular property. The Causeway Club was founded in 1920. The golf course sits on the shores of lovely Norwood Cove, with fives holes running along the cove providing amazing views and challenging golf. Acadia National Park, Flying Mountain, Beech Mountain and Acadia Mountain provide a spectacular backdrop for all golfers. The pool and tennis courts perch on a point of land overlooking Somes Sound, a seven mile fjord, Great Harbor and the Cranberry Islands. Foot access to the village of Southwest Harbor is by a classic granite causeway spanning a reversing tidal falls. Overhead, the entertainment is provided by osprey and bald eagles.
The Kevin Perkins Golf Academy provides world-class instructional programs to students of all ages and abilities.
Kevin and his staff use state of the art Digital Video Analysis, to help accelerate the learning process for all levels of players. We also use TrackMan Launch Monitor technology, to analyze ball flight and club data. We perform Ball and Club Fitting for each student that attend our golf schools using the Ping Club Fitting System and by utilizing the state of the art technology that the TrackMan 4 Dual Doppler Radar Launch Monitor provides. Most importantly, we use teaching philosophies and techniques born out of some of the finest teaching backgrounds the game has to offer. You can rest assured, that Kevin and his staff will help you improve your golfing skills in order that you can enjoy this great game to its fullest.
Kevin is a nationally recognized instructor, a PGA Master Professional, and a long time veteran in the golf arena. Kevin for many years, hosted his Academy at Crandon Park Golf Course in Key Biscayne, just outside of Miami. Crandon Park is an outstanding Devlin/Von Hagge world class design, and for seventeen years hosted the Royal Caribbean Classic, a PGA Tour Event, and also hosts the Miami Open, widely considered tennis's "Fifth Major".
Kevin is an author, lecturer and has hosted and produced his own Television and Radio shows, and is the one of the areas rare PGA Master Professionals. Kevin is also a PGA of America Adjunct Faculty Member and serves on the PGA Master Professional Mentoring Committee. Kevin has been teaching the game for over 42 years, giving over 50,000 golf lessons to date.
Kevin has spent a lifetime in an exhaustive and passionate pursuit of studying and educating himself on the best, most effective and efficient ways to teach the game. Kevin has been influenced and worked with two teaching legends, Bob Toski and David Leadbetter, widely considered two of the greatest teachers of all time.

Bob Toski also helped Kevin secure an Apprentice position with the Golf Digest Instructional Schools, where Kevin studied under such well known instructors that included: Jim Flick, Peter Kostis, Hank Johnson, John Elliott, Davis Love, Jr. and Dick Aultman.


Please browse through our website to become more familiar with our Academy and programs.We look forward to meeting you soon during some of our upcoming events!